HEALTHIER PRODUCTS THAT SUPPORT A HEALTHIER ENVIRONMENT
Our bottle has been developed from PET material that has already had a previous life as a bottle, Clever eh! What's more, all of the packaging that we use from our bottles and our caps to the trays that carry our products are all 100% recyclable! This means no single-use plastic material is used within the UFIT range and we're doing everything we can to reduce and eventually eliminate virgin plastics completely.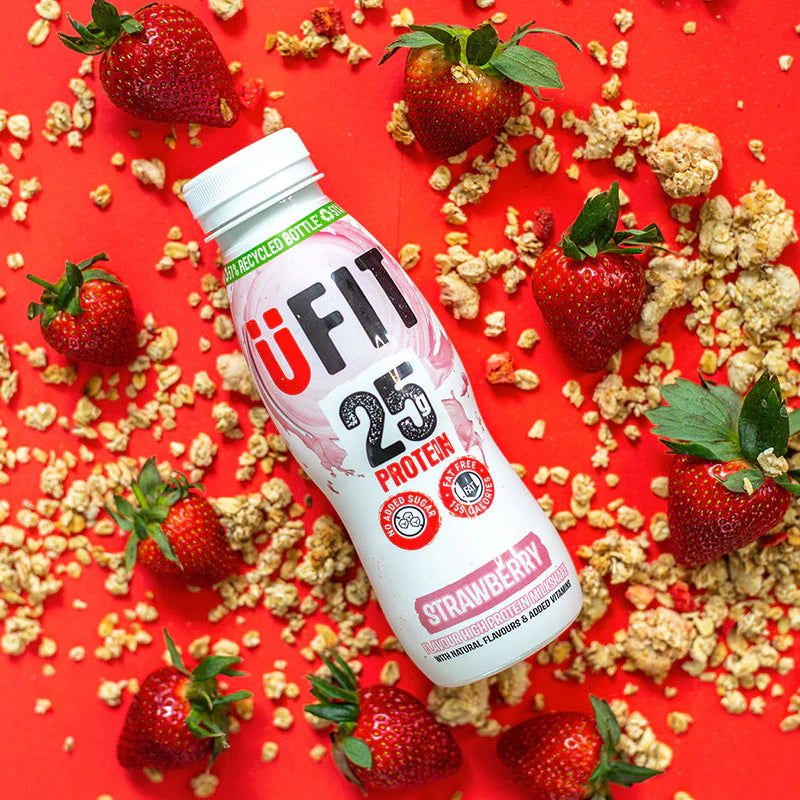 Reduce
We're working extremely hard to ensure we are continuously reducing the amount of virgin plastics we use in our products.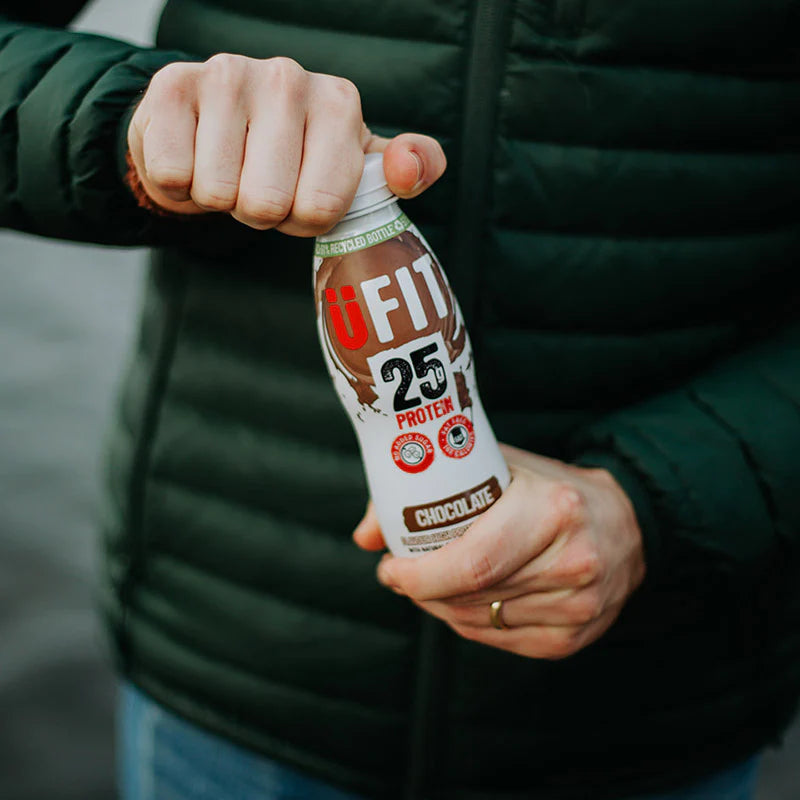 Reuse
51% of the material we use in our bottles have had a previous life as a bottle. Our ambitious goal is to make this 100%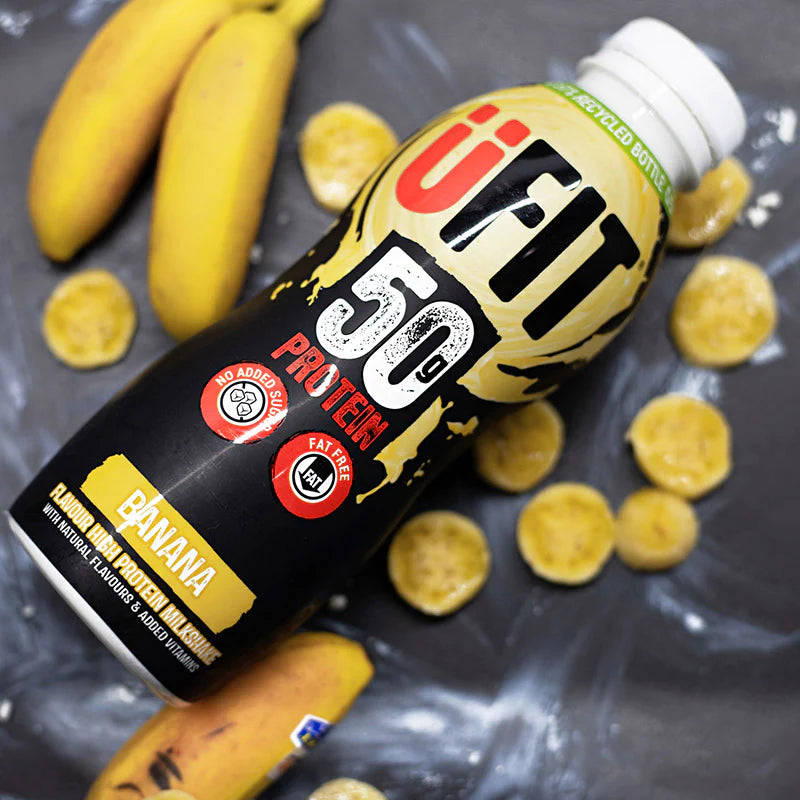 Recycle
We're using our voice though our social communities and on our packs to encourage and boost recycling rates.
With our new bottle we will save 400 tons of plastic...
We've sold over 40 Million bottles of UFIT over the past 6 years! By moving to our new RFIT bottle, we will save 400 tons of plastic on our next 40 million bottles sold! That equates to a combined weight of 70 African Elephants, that's a lot of plastic right?!